Create Your Own Professional Website in Minutes
Breeze is the website builder tool for small business. Feature rich and priced right - We can't be beat, and we can prove it. We've done the research so you don't have to: Breeze is pound for pound the best priced website builder tool. Plus, the price goes lower the longer you're a customer. With your first month free, there's no reason not to try Breeze out!
Lowest All-Inclusive Price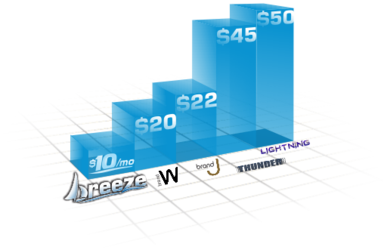 Start a Breeze ... And It's On!
---
Edit a Website in 20 Seconds. It's That Simple.
Breeze is the easiest way to manage your website. Here's proof: using a real Breeze website, www.shaolindragonkenpo.ca we'll edit a website in only 20 seconds.
---
How Do We Do It?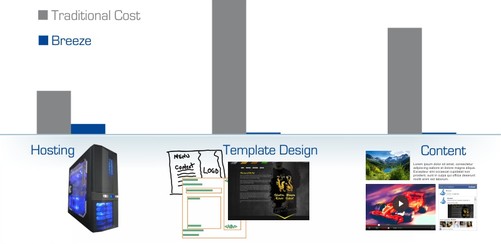 Web design boils down to 3 variable costs:
Hosting
Instead of a single server for every web site, your site resides on a server that is shared with other businesses (don't worry, they can't see your data) and maintained by a dedicated team.
Template Design
A template is the graphics that make up the "picture frame" of your site. You can have it custom designed to be 100% unique, or you can choose from our template library that's shared with other Breeze users.
Content
Text, pictures, videos, social media ... the meat and potatoes of your site doesn't need to be designed by a private firm. Breeze is so powerful and user-friendly, you can do it yourself and save money.
We've tweaked each variable to build the perfect mix of power and price in a web site builder.
---
This website was created using Breeze - the same tools our users have access to - using the "Breeze" template.